Several years ago, I asked my grandma to teach me to make angel food cake. Her from-scratch recipe involves whisking the eggs by hand, which is not as easy as it looks. It also requires very carefully flipping the cake upside down on a tea towel to cool, and then rolling up the towel around the pan in order to slow the cooling process and keep the cake moist.
She had even brought along her own flour sack tea towels to use for this very important step. I'm not talking about the kind you go out to the department store and buy. I mean an actual flour sack that has since been utilized as a tea towel. To my delight, she even told me to pick one out to take home with me.
I love that towel! I love that it reminds me of baking with my grandma. I love that it represents a time when life was slow, meals were created from scratch, and things were made to last.
It seems our world, where temporary and trendy are prevalent, gains speed everyday. As such, it is important to us to sprinkle our home with little reminders to slow down and enjoy what's right in front of us. We have found that even something as simple as a kitchen towel can serve such a purpose. This is where my love for (ahem, addiction to) linen tea towels enters the picture. They are pure and timeless, and have been created to last through years of drying hands, resting over our shoulders as we cook, and being playfully swatted at one another. There's no doubt, much like that flour sack from my grandma, they will be handed down for generations.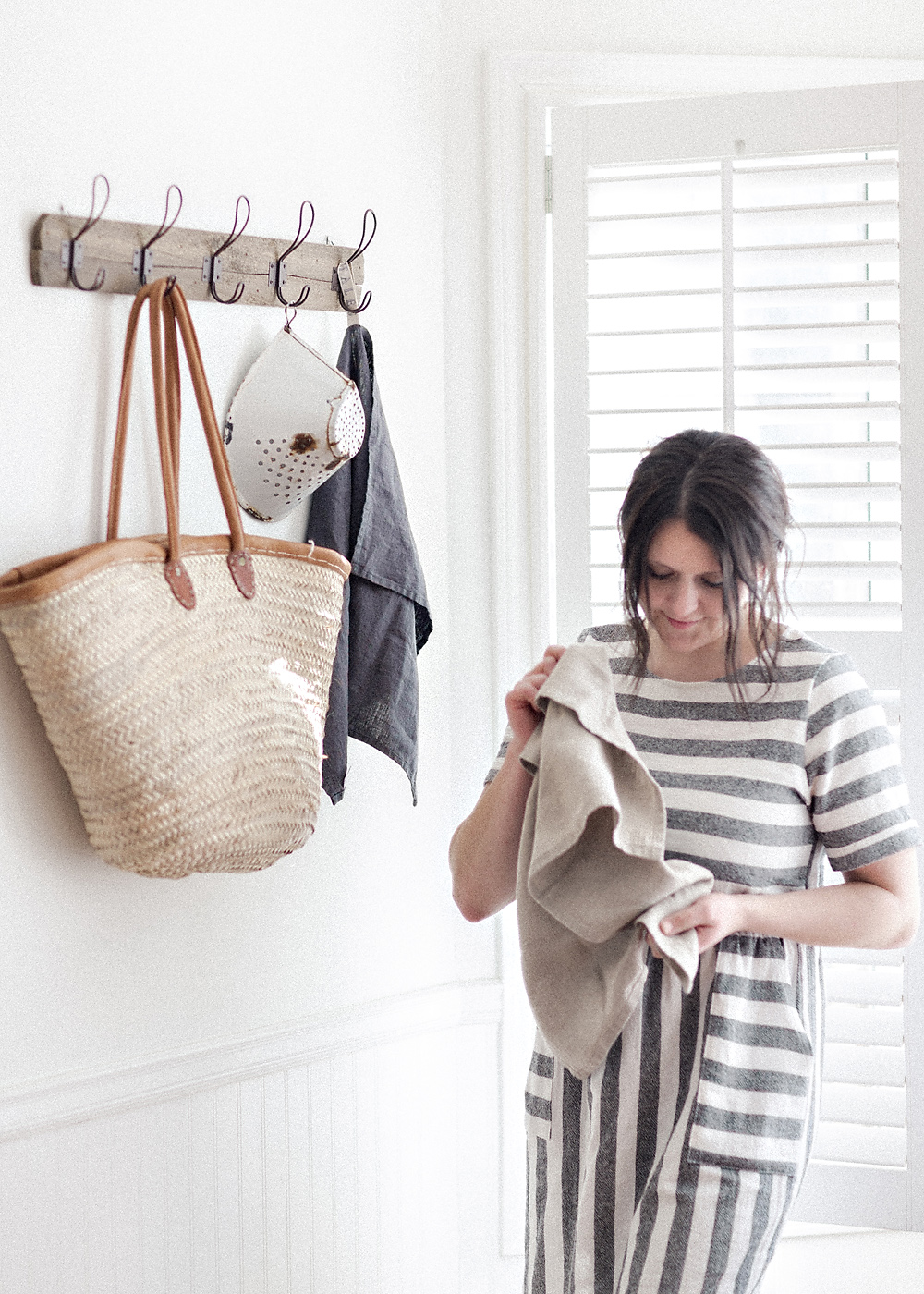 ---
The most cherished and beloved things one can own cannot be purchased. They must first be used and loved and enjoyed. Memories must be created, laughter had and good times spent. Then, and only then, these things become treasures, passed down for generations. And so they become… heirloomed."
– IceMilk Aprons
---

Hugs,
Kel and Mel