For the fourth consecutive year, the I Still Do Project is empowering husbands and wives to be intentional in their marriage and remind one another that they are STILL committed to love and cherish.
The I Still Do Project is a celebration of marriage and the genuine beauty that exists within a sacred vow.  In sickness and in health. In times of plenty and in times of want. In joy and in sorrow. As long as we both shall live.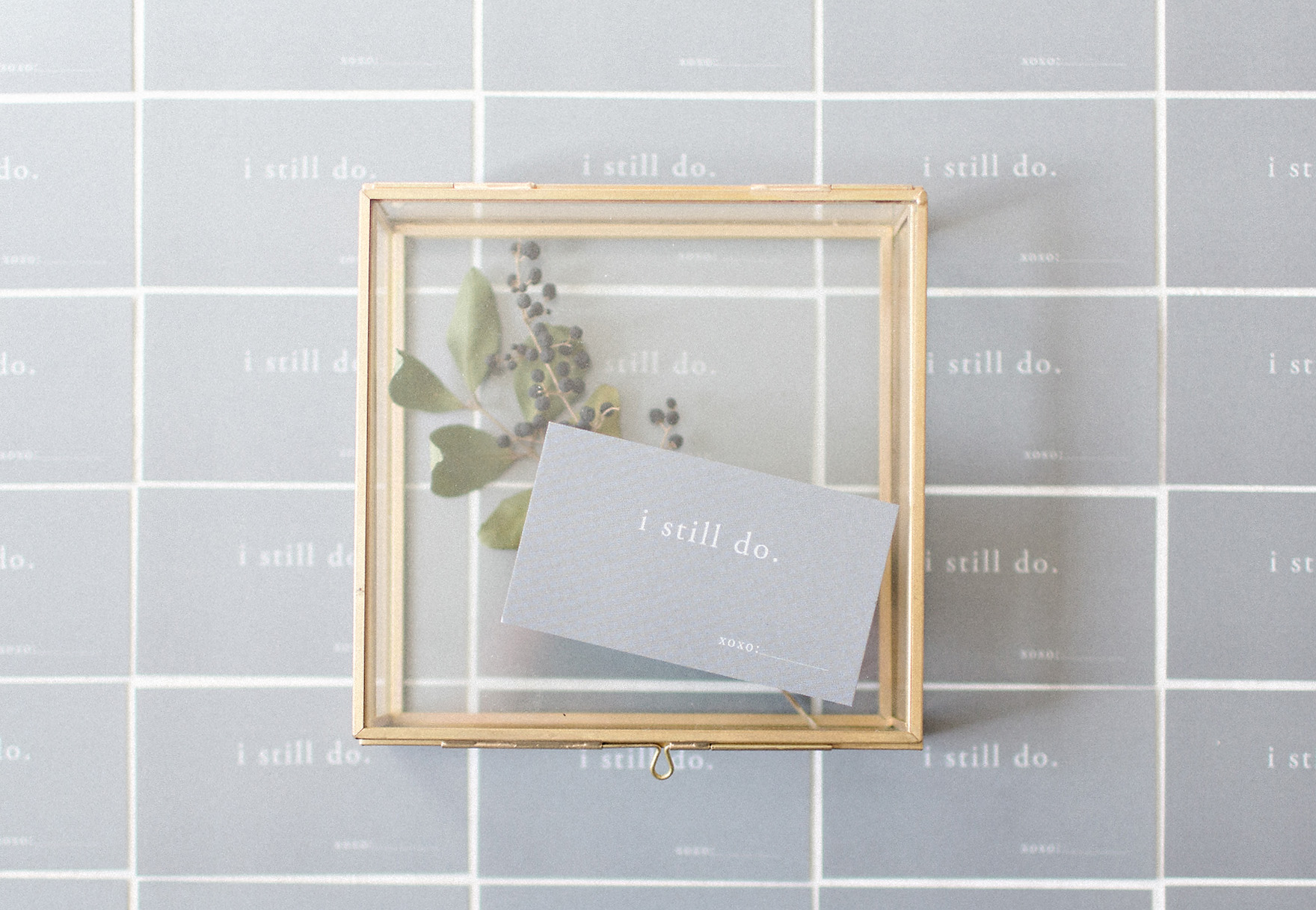 This project eliminates two hurdles that make intentionality difficult in the day to day – time and budget. Our wallet cards are simple to use and available at no cost during the I Still Do Project Campaign (beginning Feb 15 while supplies last). It's not the only thing you should do for your marriage, but it's something simple you can do.
Start with these three steps!

---
. . . SIGN UP . ..
Calling all husbands and wives… We want to send you a set of wallet-sized I Still Do cards, on us!
These wallet-sized cards are available at no cost because we simply want you to have and use them, and because others who believe in this mission have helped make it possible.
Complimentary cards for 2018 are coming soon.
Our gold foil cards can be found here.